Double Exposure, Inc. is Proud to Present the Most Exciting Convention in the WORLD!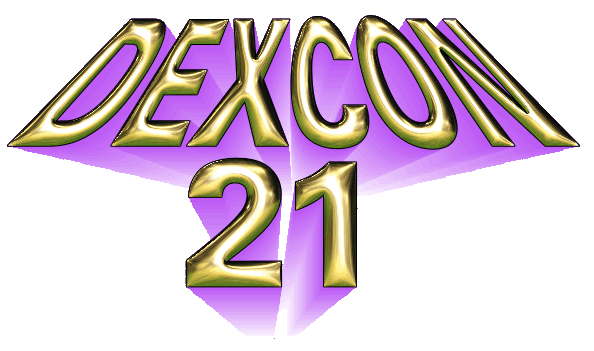 Where America Comes to Play!
Wednesday, July 4 - Sunday, July 8, 2018
At the Morristown Hyatt Regency & Conference Center in Morristown, New Jersey
---
Updated 6/6/18
A NATIONAL 96 Hour Extravaganza Featuring Over 900 Events, Including Five Signature Events for 2018:
Q001: Arksong: To Points Unknown
(Friday 8:00PM)
Q002: Three Wishes: A Bright Story LARP
(Saturday 9:00AM)
Q003: Ex Arcana: The Aethenauticus Resolution - Part 1: Epoch
(Saturday 2:00PM)
Q004: Welcome To Our Metagame: A Nexus Event
(Saturday 8:00PM)
Q005: The $500 David Stern Memorial Summer Poker Championship
(Saturday Midnight)
---
PLUS:
The Extraordinary $2,500 Badge Puzzle
OVER A HUNDRED Envoy Games, including SEVEN Northeast Regional Championships
OVER FIFTY LARP Events
OVER FORTY NAGA and D&D Adventurers League Network Modules
SCORES of Role Playing Games in Every Conceivable Genre
The World's LARGEST Role Playing Track Devoted to Independent Publishers, Containing OVER A HUNDRED Story Game Events
The ARENA, the World's Only 50' x 20' Wargaming Battlefield plus DOZENS of Other Wargaming Scenarios
HUNDREDS of Board Games and Card Games, for a Complete Range of Interests from Simple Family Games to Complex Euro Games
SCORES of Play-To-Win Board Games and Card Games Available Throughout the Convention
Opening Ceremonies featuring a Dinner Buffet and
THOUSANDS OF DOLLARS IN GIVEAWAY PRIZES
Hordes of Publishers, Designers, Game Companies, Artists and Writers
A GIANT Dealers' Room with a Diverse Array of Vendors
The Double Exposure Con Suite featuring
SUGARFEST 2018 and The Ghirardelli Chocolate Fondue
Altogether over in prizes!
Collectible Games, Jigsaw Puzzles, Game Shows, Parties, Art, Auctions, and MANY, MANY SURPRISES!
Read the Double Exposure Anti-Harassment Policy here.
---
Pre-Registration is available until 11:59PM, Monday, July 2, 2018.
Pre-registration for a Complete Membership: $65.00

---
At-the-door prices are as follows:

Complete Membership: $75.00
One Day Complete, Friday: $50.00
One Day Complete, Saturday: $60.00
One Day Complete, Thursday or Sunday: $35.00
One Day Memberships are valid until the end of the last event of the day (4:00AM)

Registration Schedule:

Wednesday: 6:00PM - 12:00AM
Thursday: 8:00AM - 12:00AM
Friday: 8:00AM - 12:00AM
Saturday: 8:00AM - 10:00PM
Sunday: 9:00AM - 1:00PM

Note that DEXCON does NOT close down. It runs continuously for 96 hours, from Wednesday at 7:00PM to Sunday at 7:00PM.
---
Rooms at the Morristown Hyatt are completely sold out. Please check area hotels for rooms.

For directions to the Morristown Hyatt, click here

Booths in the DEXCON 21 Dealers' Room begin at just $200.00. If you would like information about being a vendor at DEXCON 21, send eMail to this eMail address.

For further information, click here to send eMail.